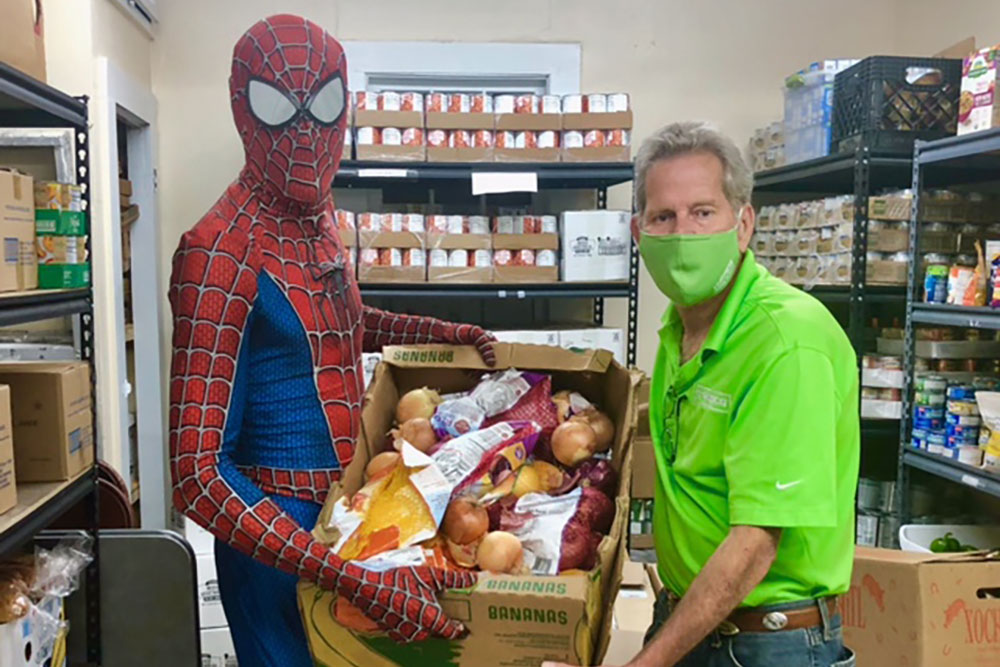 You don't have to be
a super hero to donate.
There Are Many Ways You Can Help
Fight Hunger!
Consider making a cash donation to St. Johns Ecumenical Ministries Food Pantry. (Checks should be made out to SJEM)

Organize a food drive at work, school, in your community or through other civic organizations.
Organize an event to raise funds for the Food Pantry.

Establish a collection point at your church.
Food Donations
Our Wish List – these items are greatly appreciated!
Canned Vegetables

Peanut Butter and Jelly

Canned Meats
Powdered Milk

Pasta and Sauce

Paper Grocery Bags
Please note, for a major food donation delivery please call the pantry at (904) 824-2070 to arrange a date and time.